A new edition of Lineapelle New York kicks off!
164/5000 A new collection focused on products and materials that "have a history", but interpreted with originality by Schmid's creatives.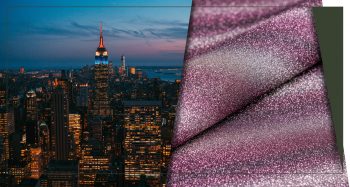 The artisan quality of Made in Italy products officially lands in New York: today and tomorrow Schmid will be presenting its new 20-21 Fall/Winter collection at Lineapelle New York, the event that has been showcasing the latest F/W and S/S trends since 2001, directly from the Metropolitan Pavilion.
This is an important collection (see our recent articles for a preview) focused on products and materials "with a history of their own" and a consolidated tradition, though originally interpreted by Schmid's creative staff.
«The quality of our materials and the artisan feel of our proposals have always been our strengths, though always looking to the future and innovation – said Paolo Ciccarelli, President and CEO of Schmid – In New York we are presenting the first two lines of our Fall/Winter collection, which has been developed also by considering the sustainability of materials and treatments, focusing more and more on uniqueness and beauty, in the broadest sense of the word, to offer our customers a personalised service that is increasingly impeccable and of high quality».
Two themes are being presented in New York for the next winter season (a third theme will be presented at the trade shows in Paris and Milan): Hyper Street and Edgy Shopper, two lines that feature special materials and treatments, embellished with colours taken from the street style and the 1970s, including animalier touches and glitter to colour the most glamorous proposals. Stay tuned for the latest news from Schmid's world!