2019 Fall/Winter: the luxury tailored style enchants the catwalks. And, once again, Schmid is in step with the latest trends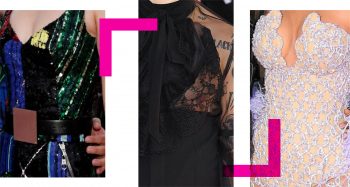 Rigorous, geometric, structured: the charm of the tailored style conquers 2019 Fall/Winter fashion. In fact, looking at upcoming trends, the timeless suit with a jacket and pants can be seen along all, or almost all, the catwalks. The tailored style, generally belonging to men's world, exceptionally takes shape in women's fashion world and satisfies even the most demanding taste. And, above all, it prompts more and more people to opt for classy garments in everyday life.
Trousers buttoned up at the ankle, high-waisted pants, comfortable slanted pockets, jackets with a plunging neckline and contained volumes: it is the triumph of geometric fabrics, sometimes damask and much more often minimal, in brown, bronze, beige and cream shades. Tartan fabric is also a must-have, along with chequered patterns that embellish overcoats, pleated skirts, shirts and pullovers.
In line with next season's trends, Schmid presents a fall/winter collection featuring composed and hyper-geometric patterns. Like the fabric La Thuile – which is part of the Luxury Mountaining mood that has been specifically designed for those who want to continue to be elegant even when the weather gets colder – a double jersey with twisted rhombuses with a lurex effect. Not to mention the two types of Lana Tartana, two soft jacquard fabrics with rhombus and square patterns. This mood is completed by Devon and Kent, two punch needle treatments, the first on felt and the second on a rhombus pattern on wool.
Rigid lines yet taken care of in every detail: Italian charm but with an international appeal. We look forward to meeting you to show you the quality of our works. Come and visit us!