From New York to Paris, through Milan and Alicante: Schmid's world tour…in 365 days!<!—:-->
An overview of the events that await us in 2019: the journey of the Schmid fabrics!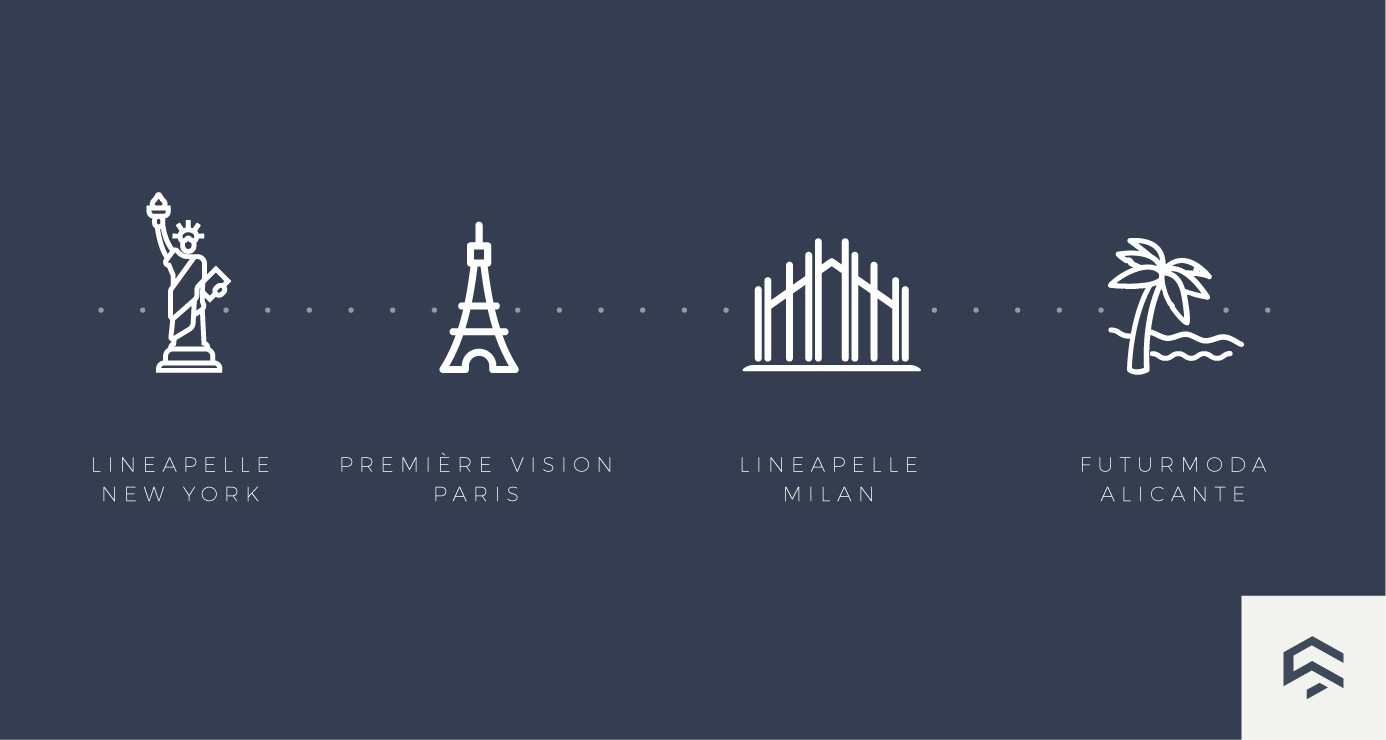 Preparations are underway for a trip that will take us through the fairs all over the world. The quality of
Schmid
fabrics and many upcoming news are going to guide us.
We start on January 30th and 31st in New York, with a new edition of Lineapelle, the fair with which, since 2001, the summer season opens for the US market. A hundred selected companies from the main European countries gather every year at the Metropolitan Pavilion, in the Chelsea district in Manhattan, for two days of exhibitions, talks and thematic seminars.
Our journey continues in Paris, where Première Vision is going to take place from February 12th to 14th. Active since 1973, this international fashion and textile fair brings together over 2.600 exhibitors every year and hosts more than 120.000 professionals in the sector.
From France a leap into the heart of Made in Italy fashion: from February 20th to 22nd Schmid will be in Milan for the classic appointment with Lineapelle.
The last stop for this first half of the year will be Alicante, where on March 13th and 14th we are going to attend a new appointment with Futurmoda, the Spanish fair dedicated to the universe of accessories and components for footwear and clothing.
What about the second half of 2019? The fall/winter season 2021 will be presented at Lineapelle New York (July 17th and 18th), at Première Vision Paris (September 18th and 19th), at Lineapelle Milano (October 2nd and 4th) and al Futurmoda Alicante (in September).
According to Paolo Ciccarelli, CEO of Schmid: «Until these events will be able to gather around creative ideas all the people who contribute to the ideation, design and implementation of a high fashion garment, we will be there. A challenge for all of us».