Innovation as conceived by Schmid: technical fabrics for 20-21 FW accessories
Strong personality, high versatility, style and extreme comfort: for the coming fall/winter season, innovation in the world of accessories comes from technical fabrics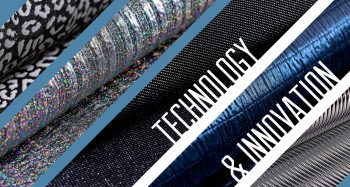 Hypertechnological and futuristic materials, with features and characteristics typical of modern urban wear. Strong personality, remarkable versatility, the utmost in style and comfort: for next Fall/Winter, innovation in the accessories world comes in the shape of technical fabrics.
Fashion invests in lifestyles, in the ever faster pace of today's men and women. Hence, the most classic and formal accessories are transformed and shed their skin to become more essential and in line with this trend.
Schmid's technical fabrics for 2020-2021 Fall/Winter take the shape of new combinations resulting from associations between treatments and fabrics that were deemed unthinkable until a few years ago.
Products acquire a constructed, almost experimental feel, like Eureka, a graphite print on stretch skin, creating a carbon-effect innovative fabric that is extremely resistant and compact.
Or like Creeper, in which the reflecting printing of a reptile pattern is applied to thin glitter: a completely new product, which combines the natural glossiness of glitter with the fluorescent brightness of reflectors, creating, especially at night, a highly glamorous beam of light.
Lastly, further innovation is represented by sheets of metal applied to MTP, like Glitch, or to wrinkled jeans, like Metal Crush. In both cases, the result is an irresistible "flash effect".
To have a first look, just click our products section!