May is brightened up with neon colours: hello shocking pink!
This spring the mood rave party returns to the center of attention!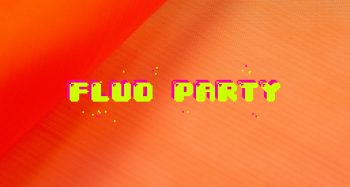 Road signs, blending perfectly with the city at night: stunning outfits with breathtaking sequences of fringes, ruches and sequins. Splendid fluo colours burst into this month of May, which has just begun as a powerful antidote to the cold weather of the past few months.
The 'rave party' mood takes centre stage again this spring, either in a total look version or with simple luminescent details: electric blue, just like Gelatin Gum, an extremely polished PU with a jelly effect, or red and pink like Shimmer, a soft, two-colour PVC with an iridescent effect.
Evergreen fabrics include PVCs, available in a wide range of hues, from acid green to shocking pink or even red and phosphorescent orange. Let's dive into the new 2020 Spring/Summer collection with Rombon, resulting from innovative hot forming on PVC that creates an original pattern featuring regular squares with a very strong visual impact, and Tulle Fluo, a polyamide net with an urban-futuristic feel, available in three colours: yellow, fuchsia and green. Created exclusively for Schmid, it was previewed at the latest edition of Lineapelle Milan.
Forget about neutral shades this month and plunge into a sea of colours. If you want to concretely touch our fabrics, just click here.