2020 Spring/Summer: Schmid's outlook on fashion
Jumping into the future, let's thus look at the trends that will influence the clothing and accessories market in 2020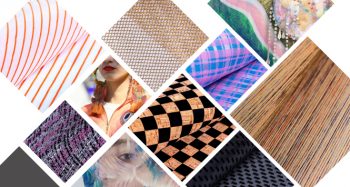 After consolidating their stylistic choices, the main fashion brands have started planning production of their 2020 Spring/Summer collections. Jumping into the future, let's thus look at the trends that will influence the clothing and accessories market in 2020: a return to longevity, memory and folklore will overcome fast-fashion looks, bringing fashion back to the typical dimension of the world of spring.
True aesthetics, with simple and direct lines will dominate the search for the perfect outfit: great classics will be modified and refined with a contemporary twist, stylists and designers will focus on achieving optimal comfort, long-lasting wearability, silhouettes made slender by high-performance dresses.
A slight vintage spirit will be combined with the typical freshness of the Fifties, for a vaguely ethereal and at times daring style. The common denominator will be extreme attention to materials and obsessive research into colours: pastel shades, pink and coral will play a central role.
With its sensitivity to the evolution of fashion, Schmid has put together for next season a collection in which classic and modern come together to give life to subtle and essential aesthetics.
This has given birth to Picnic, a jacquard gingham fabric reinterpreted with drill inserts that create regular shapes; or Venere, a classic satin with a floral pattern redesigned with primary, bright and important colours. The boldness of the animalier print is mitigated by the effects of light in Bazar, a printed fabric on matte and shiny glitter with leopard spots.
Discover them all, visit our products section and, to concretely touch them, please contact us!