Sport will be fashionable this fall. And Schmid interprets it with a collection that celebrates creativity
The comfort of a sporty outfit meets the glamorous touch of a tailored detail: atleisure comes back into fashion!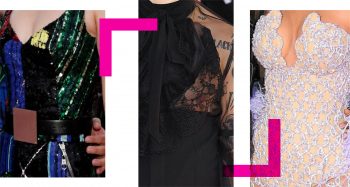 A vigorous and irreverent trend will sanction this fall the combination between sportswear and formal attire. It is called athleisure and represents the perfect synchronism between the comfort of a sports outfit and the glamorous touch of a sartorial detail.
Developed on the streets, made famous by celebrities and then officially presented on the catwalks, sporty-chic clothing is the new undisputed star of 2019 Fall/Winter fashion, thanks to increasingly refined materials and designs that are taken care of in every detail. Leggings triumph in all their numerous forms, better still when matched with women's sneakers. However, room is also left to precious and exclusive details: a formal jacket or a sophisticated top create new and unusual matches.
For next season, Schmid has come up with a rich collection of technical-sports fabrics. Resistant, lively, futuristic: soft like Velvety, a bright jacquard fabric with a velvet effect, or high-performance fabrics like Spacesuit, a thickened nylon with a metal effect. Delicate like Statica, a series of stripes woven on a mesh that create a transparent effect, or elastic like Pixels, a bi-face stretch jersey with a geometric and ordered pattern. To see them, visit our product section or contact us!