Schmid and IED Torino: a winning partnership model
It is called The Ones, the thesis project born from the partnership between Schmid and IED and realized by the twenty-two year old Elisa Viglianco. A project that comes out of the school classrooms to become a prototype, which will be exposing at Première Vision in Paris.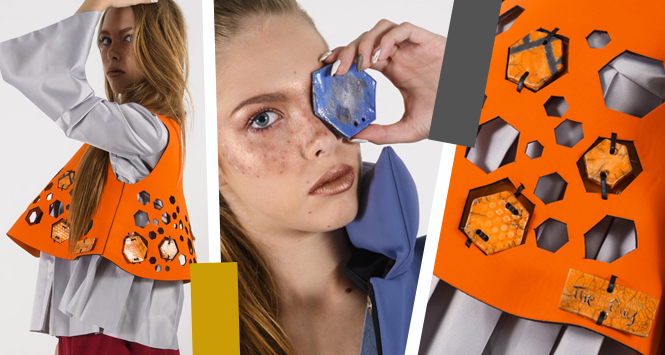 Schmid and IED Torino: a story of a collaboration that we have already brought to your attention and today enriches itself of a new episode.
The theme to be developed was "Run in the city for 24 hours" and Elisa interpreted it by using Schmid's neoprene, cutting it and assembling it with Japanese raku ceramic elements.
This project was recently feature at The New Eco Trace IT, the eleventh edition of ComON, the first European creativity sharing system, where it was selected to be exhibited at the next edition of Premiére Vision in Paris.
A precious opportunity for Elisa to get in touch with the industry fashion and its main actors.
A great satisfaction for Schmid as well, which confirms its role as a partner and supporter of schools and young designer of tomorrow.