Schmid brings England in its Natural Fibers
KENT and DEVON the two new tartan pattern by Schmid.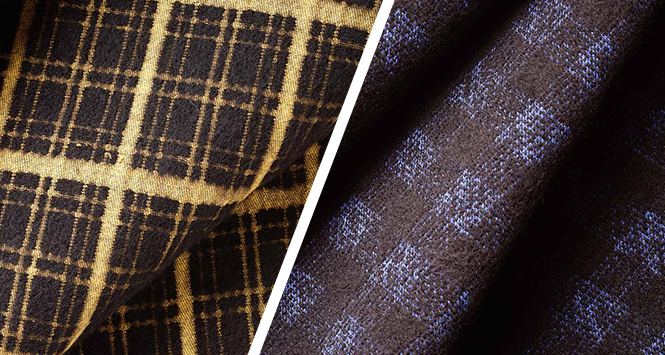 Among the warm and voluminous natural products of the next winter collection, Schmid includes needled, felted and brushed textiles with warm shades colors and, of course, Tartan is a must of next FW 19-20.
KENT and DEVON with their brushed effect, starting from a dark base, meet the natural tones of yellow, red, green, white and grey.
The result? Natural fibers, in wool and cotton blend, reinvented for a more contemporary look.
Discover our natural fibers by clicking here.