Schmid focuses on young students' creativity, renewing its collaboration with IED, Turin
Students will be able to use the materials provided by the company for their creations: from satins to glitter and velvet!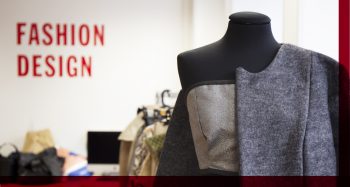 The fashion industry is increasingly drawing new ideas from the creations and imagination of new stylists and designers. Our company has always focused on the creativity and inventiveness of young designers, supporting them both in their training and right from their very first encounter with the market. Therefore, after its project with the Textile Culture students of the Brera Academy, Schmid has now renewed its collaboration with IED, Turin.
Second-year Fashion Design Course students and, for the first time, even Jewel and Accessory Design Course students will have the chance to use the materials provided by the company: fabrics and textiles of all kinds, from glitter to velvet, meshes and satins, whose quality will be guaranteed, as always, by the Schmid brand.
Some of the most interesting products created by these students will then be showcased at an exclusive venue. In fact, they will be exhibited at the next edition of Lineapelle Milan, an event which Schmid participates in every year, where it will reveal its new 2021 Spring/Summer Collection. And it is precisely in the course of this event that the students' creations will be submitted to buyers' assessment and thus to the market.
"To focus on creativity and on the training of young talents is an objective that has always made us stand out – said Paolo Ciccarelli, President and CEO of Schmid – and for this reason we have renewed our agreement with IED, Turin, for the second year in a row, this being one of the institutions in the sector that is most active and interested in creating a bridge between education and the labour market. Investing in the future of young people and making sure they get known is essential to give new creative impulse to companies and offer concrete professional opportunities to young designers".